Flat $5 Shipping on Any Order!
Include Josh Landes "Provincial Electronics" CD, Flanger Magazine "Breslin" CD or Aidan Baker & Ekin Fil "The Dark Well" CD with your order and use code "CDEEZ" to receive FREE SHIPPING in the USA.

Torn Light Records
356 Ludlow Avenue
Cincinnati, OH 45220
513-873-6995

Monday - Saturday
11:00AM - 07:00PM

Sunday
CLOSED
Torn Light Records
We are an independent brick & mortar record store in Cincinnati, OH.

We offer a wide selection of new and used titles instore, on our website, and via our Discogs profile.
NEW PRE-ORDERS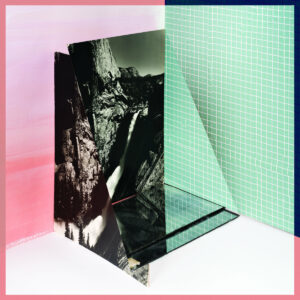 Topographies – Ideal Form LP (clear vinyl)
Topographies is a post-punk/ shoegaze band formed in 2018 in San Francisco by Justin Oronos, Jeremie Ruest, and Gray Tolhurst. The band merges the lockstep rhythms and pulsing synths of 80s [...]
PRE-ORDER
STAFF PICKS
Throbbing Gristle – United/Zyklon B Zombie

$

30.00 | 7", Specialty Items, Vinyl Add to cart

Industrial Records – IR0003 1979 UK Pressing U side Stereo/Z Side Mono, This is the second, recut release with additional messages scratched in the vinyl runout area, slightly more white [...]

Caetano Veloso – Transa

$

26.00 | LP, Vinyl Add to cart

Transa is the fourth album by Brazilian musician Caetano Veloso, released on 1972 by PolyGram. Like its predecessor, it was recorded while the artist was exiled in London, though he returned to [...]

Family Fodder – Savoir Faire

$

25.00 | LP, Vinyl Add to cart

First time on vinyl. Limited transparent pale blue vinyl. A 'best of' collection of their series of eccentric post-punk singles and albums between 1979 and 1982. Described as [...]

Controlled Death – Selected Evil And Death Works 2018-2019

$

15.00 | CD Read more

Maso Yamazaki aka MASONNA, who started working in 2017 Raw Black Electronics Project. Black Death Noise and Evil Vocalization with a theme of "Death". The sound is filled with a sense [...]

This Mortal Coil – Blood

$

30.00 | LP, Vinyl Add to cart

Landing at the start of a new decade, after much had happened in both producer Ivo Watts-Russell's life and with his 4AD label, the final part of the This Mortal Coil trilogy, Blood (1991), felt [...]

Rose McDowall – Cut With The Cake Knife

$

22.00 | LP, Vinyl Add to cart

Cut With the Cake Knife was recorded by Rose McDowall in 1988 and 1989 following the break up of her group Strawberry Switchblade. Produced with the aid of several musicians in several studios, [...]

Kenny Knight – Crossroads

$

20.00 | LP, Vinyl Read more

The first-ever reissue of the private-press country-rock rarity by Colorado auto body painter, Marine, and garage band lifer Kenny Knight—he played in the original '60s Black Flag—Crossroads [...]

Puce Mary – The Drought

$

24.00 | LP, Vinyl Add to cart

Building from a reputation of arresting live performances and critically acclaimed releases Puce Mary breaks new ground with The Drought, evolving from the tropes of industrial and power [...]

Cleaners From Venus – Extra Wages

$

21.00 | LP, Vinyl Add to cart

Parting is such sweet sorrow! We at Captured Tracks have been so honored to release the wildly expansive catalogue of Martin Newell and the Cleaners From Venus that we couldn't say [...]

Moist 96 – S/T LP [Miami Party – Serious HEAT]

$

17.00 | LP Add to cart

NYC by way of Miami, Moist 96 is a new project of Rene Nunez, mostly known through the years for his work under the name, Horoscope. Culled together from decaying tapes, bled out and dubbed one [...]