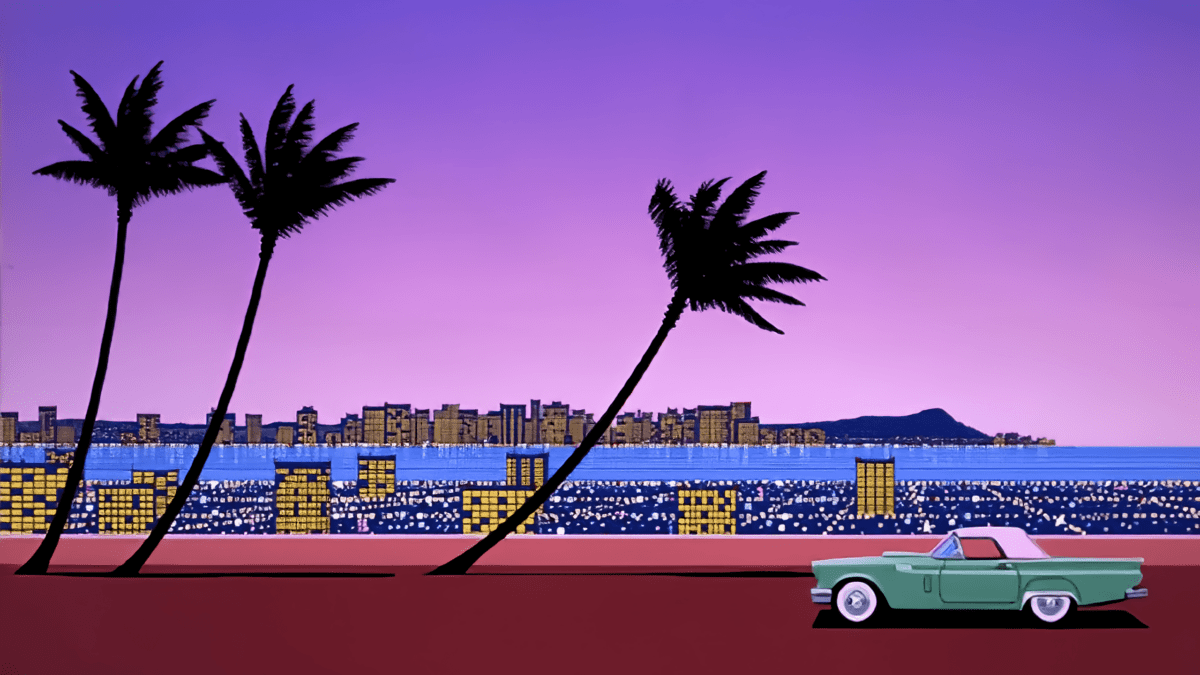 Japanese City Pop – A Genre of Yesterday, Today, and Tomorrow
Type "city pop" into the YouTube search bar, and you easily find mix after mix right at your fingertips, one for every mood and vibe – "mellow days," "cherish your solitude," "warm nights in tokyo," "night city." This Japanese genre from the late 1970s and 1980s, created from R&B, funk, disco, boogie, jazz, lounge, and exotica influences, has maintained an impact on music beyond the 1980s and beyond Japan. Despite much city pop finding a home on YouTube today, the story begins a long time before the genre was circulated via algorithms and playlists.
City pop was at its height during the 1980s, an era when Japan's post-war economy was flourishing and cosmopolitan lifestyle was booming. The country was also home to significant technological advancements, especially for music, such as the Sony Walkman. As cutting-edge tape decks were installed in cars and Walkmans could be slipped in one's pocket, music became portable and fashionable. Thus, city pop emerged as the music to accompany this burgeoning lifestyle of city life, luxury, and optimistic capitalist future.
The aesthetic of city pop was not purely musical. Artist Hiroshi Nagai was a significant contributor to city pop's visual aesthetic, his artwork gracing the sleeves of many city pop records. Covers frequently depicted the sun, beaches, cars, palm trees, and skylines in vibrant shades of purple, blue, pink, and black.
As the globalization of the music industry further developed in the 1980s, Japanese citizens had easier access to American music than ever, making available the many influences that came to define city pop. However, city pop's musical origins extend back to the early 1970s, the catalyst often cited as Happy End's 1971 release, Kazemachi Roman, a rock album sung in Japanese, which was a novel concept at the time. Prior to Kazemachi Roman, kayokyoku was a predominant pop genre, which was considered more conducive to the Japanese language. Following its release, more Japanese artists explored making rock music with Japanese lyrics. The members of Happy End, Haruomi Hosono, Takashi Matsumoto, Eiichi Ohtaki, and Shigeru Suzuki, also went on to develop city pop throughout the 1970s.
In an article for Tokyo Weekender, Ed Cunningham details a few essential records throughout the history of city pop, including albums by Sugar Babe, Haruomi Hosono/Shigeru Suzuki/Tatsuro Yamashita, and Yamashita's solo work. Sugar Babe's Songs (1975) is characterized musically by its use of major seventh chords, which would come to define city pop's musical language. Pacific (1978) by Hosono/Suzuki/Yamashita helped establish the visual aesthetics furthered by Hiroshi Nagai's artwork, as well as represent city pop's play with exotica. As Hosono said, "With Martin Denny, the exotica is kind of fake. But I am real! I am the target of that western exotica. So what I wanted to make was exotica from an oriental perspective."
Of Tatsuro Yamashita's prolific output, Cunningham chose For You (1982) as an essential of his work. A singer-songwriter, guitarist, and producer, Yamashita is often considered the "king of city pop," his songs exemplifying the genre's characteristic blend of funk, R&B, soft rock, and optimism for Japan's future. Outside of his solo work, Yamashita was a member of many groups and collaborations within city pop, such as Sugar Babe.
Yamashita also wrote the famous city pop track, "Plastic Love" (1984), recorded by his wife Mariya Takeuchi. No article about city pop would be complete without discussing "Plastic Love," a track that sold 10,000 copies at the time of release, but has now become a crucial part of city pop mixes. "Plastic Love" features swooning string ensembles, an unrelenting beat, and ethereal vocals by Takeuchi. Through the power of YouTube recommendations, Reddit, and the Internet's propensity for virality, "Plastic Love" became a hit with current audiences in the late 2010s.
Cat Zhang's Pitchfork article, "The Endless Life Cycle of Japanese City Pop," dives deep into the recent resurgence of city pop, fueled by contemporary technologies such as social media. Zhang also discusses city pop's relationship with vaporwave and the exocitizing of Japan. She writes, "A deeper examination reveals even more layers: Western mythologies of Japan as our techno-capitalist future, the internet's acceleration of global exchange, and the uncanny role of recommendations algorithms in fostering nostalgia for an artificial past." These concepts trickle into vaporwave, which satirized 1980s and 90s consumerism while frequently using Japanese iconography. Zhang details how this appears on Macintosh Plus' Floral Shoppe, perhaps the vaporwave record. I highly recommend reading her article and listening to her speak on this topic further on the podcast Switched on Pop, embedded below.
As city pop continues to flourish in today's musical landscape, it's fascinating to think how a genre defined by the technology of its day would continue to thrive amongst the technology of the future. However, that seems fitting for city pop, a genre as forward-focused as it was representing 1980s Japan. Although Japan's economy would take a turn for the worst in the 1990s, known as "the lost decade," city pop continued on, influencing a future that was perhaps different from imagined, but brought forth with a tenacious optimism that is beloved today.
Products
Akina Nakamori – Best Akina
Tatsuro Yamashita – Greatest Hits Of Tatsuro Yamashita
VA – Heisei No Oto – Japanese Left-Field Pop From The CD Age (1989-1996)
VA – Pacific Breeze: Japanese City Pop, AOR & Boogie 1976-1986 (link to Light in the Attic)
VA – Pacific Breeze 2: Japanese City Pop, AOR & Boogie 1972-1986 (link to Light in the Attic)
VA – Somewhere Between – Somewhere Between: Mutant Pop, Electronic Minimalism & Shadow Sounds of Japan 1980-1988
Resources
Not only are these resources I used to write this post, but also some great further listening and city pop recommendations.
"40 Years Later, Japanese City Pop is Still Crashing the Charts (with Cat Zhang)," Switched on Pop (2021)
Rob Arcand, "The Guide to Getting Into City Pop, Tokyo's Lush 80s Nightlife Soundtrack," Vice (2019)
Ed Cunningham, "A Complete Guide to City Pop," Tokyo Weekender (2020)
Marcus Doucette, "The Unforgettable Funk of '70s and '80s Japanese City Pop," Radio Milwaukee (2019)
Miranda Remington, "Tatsuro Yamashita, King of City Pop," Pen (2021)
Anton Spice, "The Sun-Drenched Americana of Japanese Artist Hiroshi Nagai," The Vinyl Factory (2019)
Cat Zhang, "The Endless Life Cycle of Japanese City Pop," Pitchfork (2021)
(The featured image for this post is Pavement by Hiroshi Nagai).
-Hannah Blanchette
---
February 6, 2022 | News