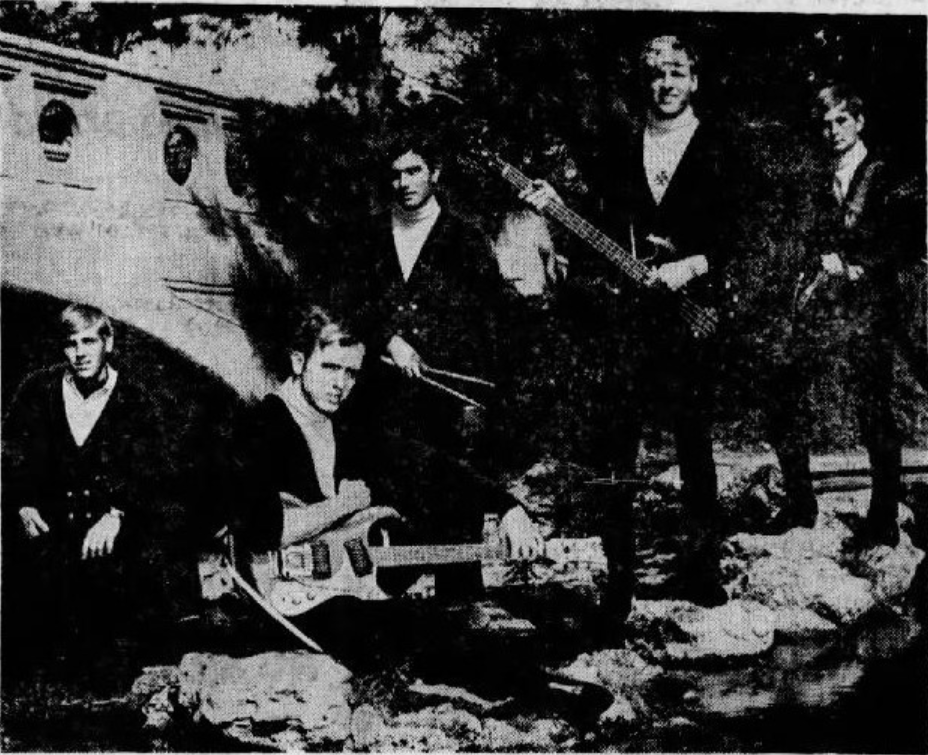 Explore Cincinnati's Garage, Psych, & Pop History with "Lonely Avenue"
If you have been in the shop within the past few weeks, you may have heard a piece of Jon Lorenz's compilation, "Lonely Avenue: Select Cuts from Cincinnati's Psych, Garage, & Pop Underground." We have had this comp on heavy rotation, and we can guarantee you will too if you grab this amazing collection.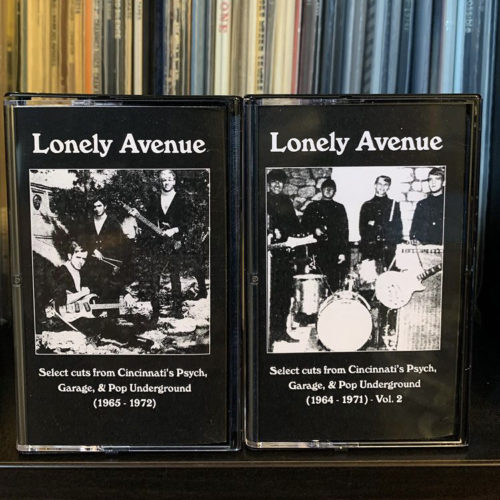 "Lonely Avenue" compiles underground garage, psych, and pop from the Cincinnati area between 1964 and 1972. Lorenz gathered these songs from long lost 45s and LPs, culminating in 53 tracks across two 75-minute volumes. Some of the bands included are Surdy-Greebus, The 11th Tomorrow, The Wanted & Co., The Dingos, Tthhemm, The Chosen Lot, The Us Too Group, The Glass Wall, The Bad Seeds, and The Fabulous Fish.
Both volumes of "Lonely Avenue" are available on tape and CD, $7 each. Visit here to purchase or stop by the shop.
Read below for the stories behind some of the bands featured!
The Bittersweet
The Bittersweet was formed in Dayton by vocalist and guitarist Judy Rogers in 1966. While in Cleveland, the group recorded a cover of "Hurtin' Kind" by the Tulu Babies (included on the compilation). Upon the addition of their new bass player, Penny Cash, The Bittersweet traveled to Greenwich Village to play a series of gigs in the area. They stayed in the Hotel Albert while there, during the days when bands like The Mothers of Invention and Lovin' Spoonful were there too.
While in New York, The Bittersweet got to know the Blues Magoos and ended up opening for them and Jefferson Airplane in Kalamazoo, Michigan. Upon their return to Ohio, the band played mostly Cincinnati college clubs and lived in a house with another local band, The Village Idiots.
"Hurtin' Kind" is an awesome recording, combining girl group style vocals with the edge of garage instrumentation.
I highly recommend checking out Penny Cash's recollections of her time with the band on Buckeye Beat! Lots of anecdotes about the musicians she met and venues the band frequented.
Surdy-Greebus
Psych group Surdy-Greebus was founded by guitarist Stu Levy. Levy and fellow guitarist Eugene Katona recorded a song Katona wrote, "Nothing New Under the Sun" in Levy's bedroom. After recording their single, Surdy-Greebus became a live fixture in Cincinnati.
"We started playing in September or October 1967. We had a light show with strobe lights; sometimes dancers would perform with us, and we ended every performance with a 45 minute version of Jimi Hendrix's Foxey Lady, during which we filled the room with fog so thick that I often couldn't see the frets on my guitar neck. Every club we played at thought we were going to set them on fire, and we were called the Uncontrollable Surdy Greebus. We played every place in Cincinnati once." – Stu Levy
In 1968, the band moved towards a folk-rock sound, but unfortunately disbanded by the end of that year.
The Us Too Group
The first lineup for Us Too was students from Finneytown High School in Forest Park. In the mid-60s, Len Gartner (who attended St. Xavier) joined the band as their frontman. Gartner also expressed an interest in songwriting, and the band recorded two of his songs at King Studios, "I'll Leave You Crying" and "The Only Thing to Do." "The Only Thing to Do" was released in February 1967 and became an instant top 10 hit on two of Cincinnati's top radio stations, WSAI and WUBE.
Upon the success of their single, the Us Too Group had appearances on Cincinnati and Dayton television, as well as on WCOL's Dance Party show and at the Ohio State Fair. However, after some struggles in subsequent recording sessions, the original lineup of the Us Too Group ended in 1968.
For more information about these groups, or about Ohio bands in general, check out "Buckeye Beat," a website that provided me with a ton of information to write this entry. They have bios on hundreds of Ohio-based bands, some including amazing photographs and newspaper clippings.
Like what you heard and read? Grab your copy of Jon Lorenz's "Lonely Avenue" to dive further underground.
-Hannah Blanchette
---
October 24, 2021 | News