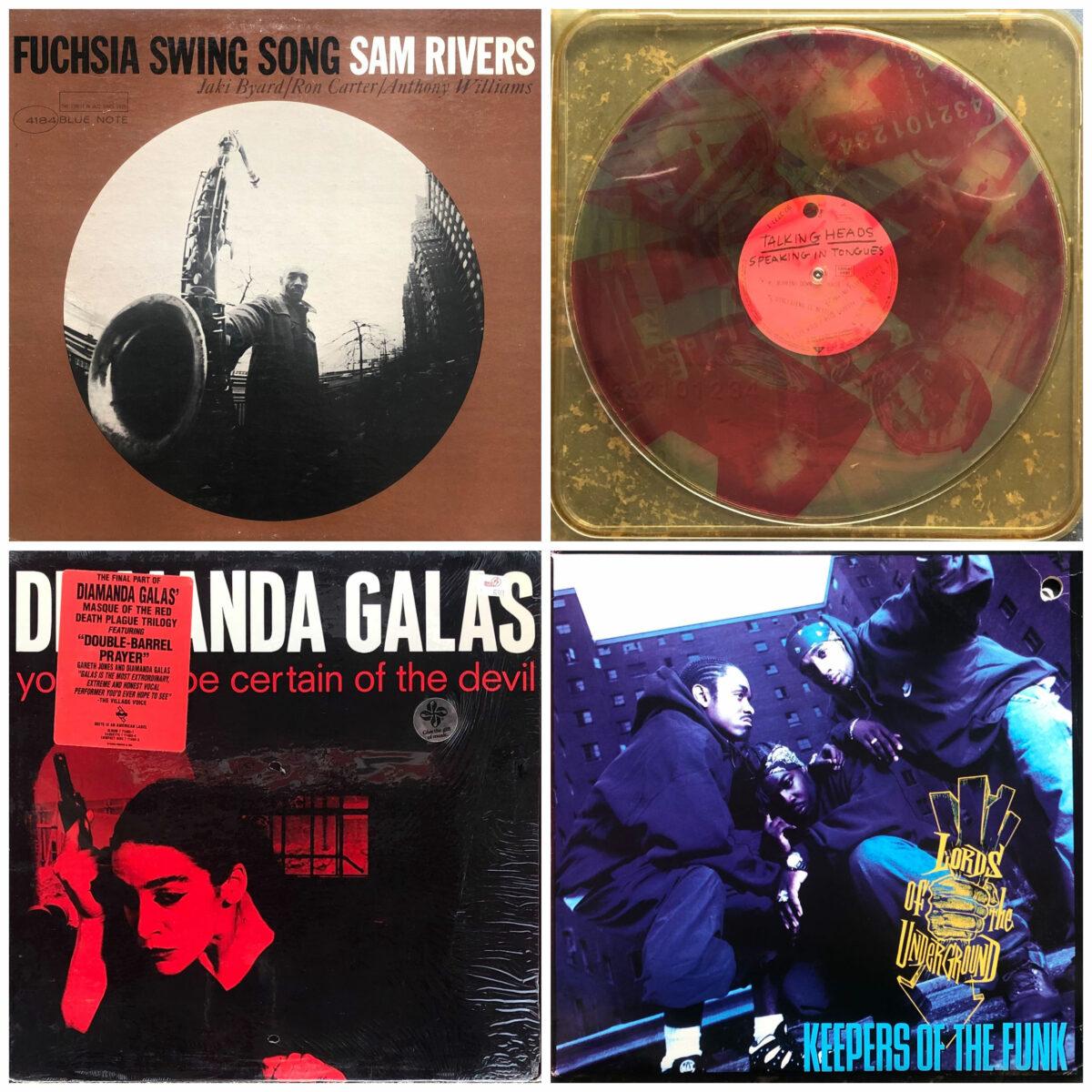 Off The Wall 1: Sam Rivers, Talking Heads, Diamanda Galás, & Lords of the Underground
This week, I am starting a new, periodic series for the Torn Light blog, 'Off The Wall.' For each entry in this series, I'll talk about a handful of our specialty, rare, and hard-to-find records, ranging from personal favorites to records with fascinating backstories. For this first entry, I'll be discussing loft jazz legend Sam Rivers' Fuchsia Swing Song, a version of Talking Heads' Speaking In Tongues with cover art by Robert Rauschenberg, Diamanda Galás' harrowing You Must Be Certain of the Devil, and underrated NJ rap trio Lords of the Underground's Keepers of the Funk.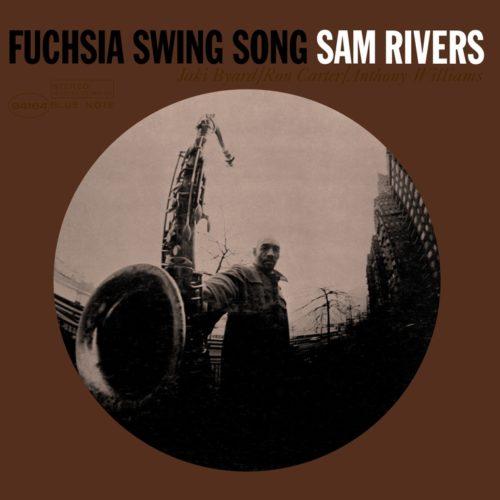 Blue Note – 4184, 1965 US mono, VG+/VG, $330
Tenor saxophonist and multi-instrumentalist Sam Rivers is revered for his role in crafting the loft jazz scene of 1970s New York City, a free jazz scene of the Soho area held at Rivers' Studio Rivbea (a combination of his name and his wife Bea's). Loft jazz was a space for pushing jazz and free improvisation to its boundaries and beyond. River's ensemble, the Rivbea Orchestra, took a stream-of-consciousness approach to improvisation, deterring from common jazz musical structures.
Before Rivers' involvement in loft jazz in the 1970s, he led four sessions for Blue Note, the first of which was Fuchsia Swing Song in 1965. In the late 1950s, Rivers began collaborating with drummer Tony Williams (who was only thirteen-years-old at the time), forming a free improvisation ensemble. These experiences, combined with Rivers' classical background from the Boston Conservatory of Music and Boston University, formed Rivers' unique approach to free improvisation, making him a crucial figure in 1960s avant-garde jazz.
Rivers, along with Jaki Byard on piano, Ron Carter on bass, and Tony Williams on drums, made his debut in recorded sound on Fuchsia Swing Song, and it's a strong entrance. Rivers plays saxophone with such finesse, his fingers gliding through technical passages with complete smoothness. His tone is equally smooth, but he isn't afraid to add a little edge to his sound when necessary, leaning into low notes with a slight harshness. These pieces are oddly laid-back, despite containing such technical virtuosity from all the performers. A tight, thoroughly enjoyable record, with also one of the coolest fisheye lens photographs ever taken on its cover.
Favorite Tracks: "Cyclic Episode," "Beatrice"
Sire – 92-3771-1, 1983 European limited edition, reddish translucent vinyl, VG+/VG+, $100
This selection is likely the most well-known record on this list, with tracks like "Burning Down the House" and "This Must Be the Place (Naive Melody)" becoming defining tracks in new wave history. Speaking In Tongues is one of my favorite Talking Heads records (although I must admit that their more fiery renditions of these tracks for Stop Making Sense are more appealing to me in the end). However, I want to focus on this specific version of Speaking In Tongues, which is encased in art by Robert Rauschenberg instead of the record's standard sleeve.
Robert Rauschenberg was a painter and sculptor, known in the mid-twentieth century for his Combines, artistic works that used commonplace objects as materials, resulting in art that wasn't clearly sculpture or painting. Rauschenberg also had a history with musicians, collaborating and spending time with figures like John Cage, Earle Brown, and Morton Feldman. In the 1980s, Talking Heads frontman David Byrne came across Rauschenberg's work at Leo Castelli's gallery on West Broadway in New York City and approached him about creating an album design.
Rauschenberg took inspiration from his 1967 work Revolver for the Speaking In Tongues art. Revolver consisted of rotating Plexiglass discs controlled by the viewer to see the different layers of the artwork. For the album art, Rauschenberg created collages in cyan, yellow, and magenta that can be spun in a similar manner to Revolver. Byrne described how, "In this case, one could never see all the full-color images at the same time, as Bob had perversely scrambled the separations." Unfortunately, production struggles caused these versions of Speaking In Tongues to only come in a limited edition of 50,000. It is a shame because I feel that there are parallels between Robert Rauschenberg's and Talking Heads' work, visual and performing artworks that blend elements from a variety of influences and blur the boundaries of previously understood genres.
Favorite Tracks: "Girlfriend Is Better," "This Must Be the Place (Naive Melody)"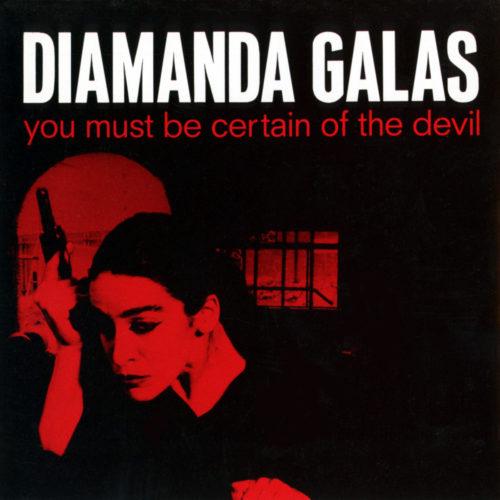 Restless Records – 7 71403-1, 1988 US, 45 rpm, VG+/VG+, $35
I'll start my discussion of Diamanda Galás with a personal anecdote of the first time I ever heard her music. During my first year of college, I took a class on timbre, studying how sounds are created and how certain instruments and voices produce various tone colors. As far as I remember, without warning during one class, my professor started playing Galás' "Wild Women With Steak Knives" from her 1982 record The Litanies of Satan. All I can recall is the fear and awe that overcame me as I heard her voice, completely unlike anything else I'd heard before in my life. I often still feel that when I listen to her recordings, because no one else performs with the visceral level of technical prowess as Galás does.
You Must Be Certain of the Devil, Galás' 1988 album, is my favorite of her records, a gripping blend of Galás' arresting vocals and repetitive electronic motifs. You Must Be Certain of the Devil is the final piece in a trilogy of recordings by Galás about the AIDS epidemic, called "Masque of the Red Death," which also included The Divine Punishment and Saint of the Pit. Named after the Edgar Allen Poe work, the trilogy expressed anger and grief about AIDS, while also confronting complacency towards the epidemic. As Richard Gehr wrote about the track "Let's Not Chat About Despair," in his piece, "Mourning in America: Diamanda Galas," "The verb 'chat' is chosen purposefully: Galas wants to bully the complacent into action, advocating the option of empowerment to people with AIDS."
And just looking at one track, such as "Double-Barrel Prayer," only scratches the surface of what Galás can do with her voice, although the track is dense with varied vocal timbres. Beginning with a wail that turns into a cackle, she then moves into dark, confrontational verses, chanted texts, and demonic whispers. Her use of her voice and its electronic manipulation is also highly relevant to the meaning behind "Masque of the Red Death." Gehr said how, "The record's genesis lay in the deathbed suggestion of a friend with AIDS, journalist Tom Hopkins, who was losing his voice to the syndrome—his idea was transmitted through an amplifier connected to his single remaining vocal cord. Galas thus made Hopkins' voice her own, mediating it through her own vital instrument."
Favorite Tracks: "Double-Barrel Prayer," "Birds of Death"
Pendulum/EMI – E1-30710, 1994 US, VG+/VG, $40
In the early nineties, the East Coast hip hop scene was churning out some of the legends of the genre – The Notorious B.I.G., Wu-Tang Clan, A Tribe Called Quest, Public Enemy, and so many others. However, a trio from across the Hudson River, Newark, NJ's Lords of the Underground, can stand the test of time along with the NYC greats. Their second album especially, Keepers of the Funk from 1994, holds up along with other rap classics from this era.
Lords of the Underground, made up of Mr. Funke, DoltAll, and DJ Lord Jazz, released their debut album, Here Come The Lords in 1993. They were backed by famed producer Marley Marl and his protege, K-Def. The production duo returned for Keepers of the Funk, but this time K-Def headed the role, and Lords of the Underground produced some of the tracks themselves.
Keepers of the Funk contains one of Lords of the Underground's most popular tracks, "Tic Toc," which was a Billboard 100 hit. It notably uses samples from Doug E. Fresh and Slick Rick's "La Di Da Di," a commonly sampled track in hip hop, from Biggie's "Hypnotize" to "Hold It Now, Hit It," by the Beastie Boys. The fragment that jumps out to me is the sampled, "tic toc, you don't stop," and I am haunted that I can't figure out what other track I've heard that fragment in (and unfortunately WhoSampled.com has not helped me). This all shows how "Tic Toc" was deeply in conversation with other rap hits of the day, popular samples circulated and embedded in the era.
Favorite Tracks: "Tic Toc," "Steam From Da Knot"
---
Rare, single copies of Fuchsia Swing Song, Speaking In Tongues, You Must Be Certain of the Devil, and Keepers of the Funk are available to purchase online and in the shop. 'Off The Wall' will return in the future with a fresh batch of specialty items to talk about! Until then, check out the hundreds of other items in our specialty items section online.
Resources
Abigail Cain, "The Story Behind Robert Rauschenberg's Iconic Talking Heads Album Cover," Artsy (2016)
Richard Gehr, "Mourning In America: Diamanda Galas," Art Forum (1989)
Ben Pedroche, "Lords Of The Underground's 'Keepers Of The Funk' Turns 25 | Anniversary Retrospective," Albumism (2019)
"Sam Rivers," Blue Note Records
– Hannah Blanchette
---
June 12, 2022 | News